Ventilation Hood Wires and Cables Burning Test/Testing Equipment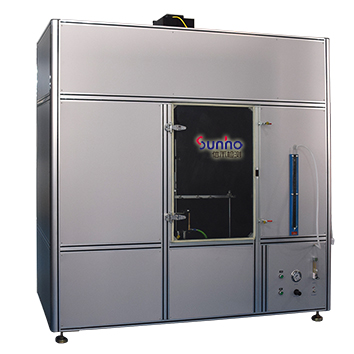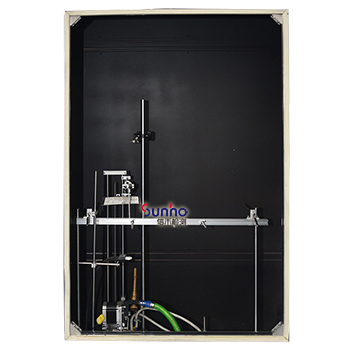 1. The wire and cable burning tester is used to test the flame retardancy of the insulation layer of wires and cables under abnormal conditions such as overheating and overcurrent.

2. The wire and cable combustion tester is a four- cube fume hood, similar in structure to ATLAS, with intelligent control and electronic automatic ignition. Digital display of temperature and time, convenient observation and recording, stable and reliable use.

Technical Parameters:
1. Power supply: AC220V + 10% / 50Hz.
2.Blowtorch: brass nozzle is 9.5 + 0.3mm in inner diameter and 100mm in length.
3.Gas nozzle: diameter 0.9 + 0.03mm,
4, torch angle: 90 ° and 20 ° torch can produce a standard flame with a nominal power of 500W.
5, display mode: digital display / touch screen (customized).
6. Fire supply time: (0.1 ~ 99.9) + 1s.
7. With gas flow meter and pressure regulation.
*: "T" shows with flame temperature measuring device, digital thermometer, resolution is 1 ° C.
Equipped with a flame height gauge, which can quickly locate the distance between the torch and the sample,correctly approach the sample, and detect the flame height at any time. Gas back pressure gauges and flow meters use well-known brands. Equipped with exhaust ventilation system.