Factory Directly Lab Smart Winding Temperature Rise Test/Testing equipment


It is used to test the winding resistance (hot resistance) of the motor during normal operation and the winding

resistance (cold resistance) when it is not energized, and the temperature rise of the motor is automatically obtained

by software.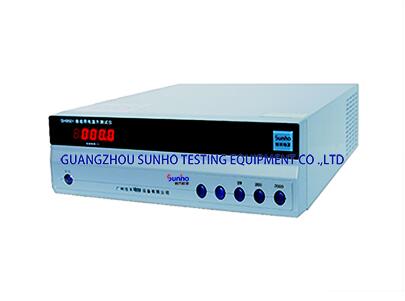 Technical Parameters

1. Power supply: AC220V, 50Hz.

2. Resistance measurement range: 0.5 to 2000. Bin test: 5 ~ 200Q, 200 ~ 2000Q

3. Accuracy: soil (0.5% reading + 0.5% full scale).

4. Station: 1. (Optional number of stations).

5. The maximum load current is 10A.

6. Printing function is optional.

7, instrument warm-up time: about 20min.