Integrated oven life test device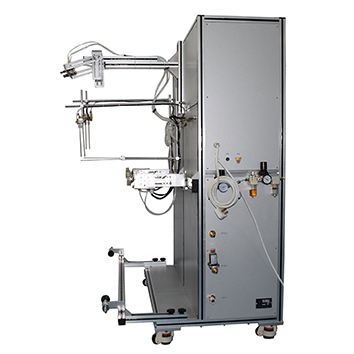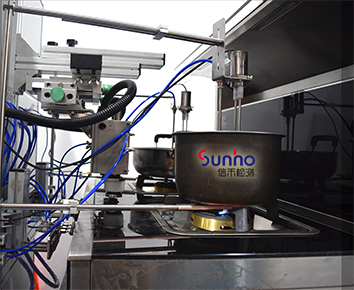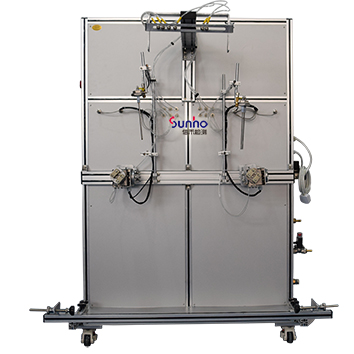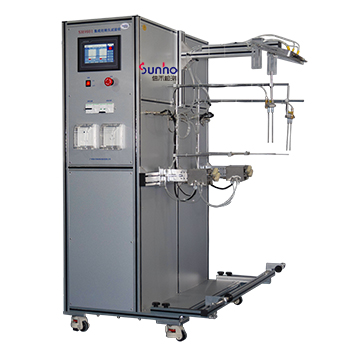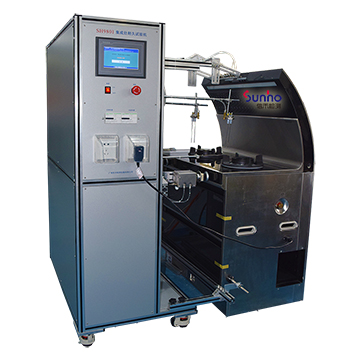 Technical parameter:
1. Power supply: AC220±10%, 50Hz, ≤5kW.
2. Compressor air pressure: 0.4-0.6MPa.(customer prepared)
3. Rotation angle: 0-270 degrees settable, rotation speed settable.
4. Valve pressing range: 5-10mm, adjustable downforce.
5. Interval: 1-99.9S settable.
6. Number of tests: 1-999999 settable.
7. Test program : ignition rotation switch life, panel button switch life.
8. Test station: 1 station for two stoves;
9. Drive section:2 sets of rotary drive heads, 6 button fingers;
10. Water injection time: 1-999S settable; water can be added automatically, simulate the burning state and prevent dry burning during the test.
11. Water injection interval: 1-99h99min settable
12. Standard pot prepared by users;
13. With flame detection function. Ion induction technology is used. When the ignition is unsuccessful or accidentally extinguished during the test, the valve is automatically closed and the test alarm is stopped to prevent the gas leakage. The two furnace eyes are continuously unsuccessful and reach the set fault tolerance or when valve body is damaged, the system will alarm and automatically close the valve to stop the test. After the fault is removed, press the stop button on the screen to return to normal and eliminate the alarm.
14. When the number of tests reaches the preset value, the test stops automatically.
15. Control system: PLC + touch screen
16. Test sequence programmable control. Programmable settings, including, power on, fan on, ignition, etc.
17. Program editing: The operator can edit the sequence of actions on the touch screen to provide a maximum of 8 segments of control action cycle.
18. The data has a power-down protection function;
19. Abnormal times: 0-99 times can be set
20. When the test is fail, it is required to be automatically perceived and recorded in one minute.
21. Historical fail record: All the unqualified data of the integrated stoves are saved for a one month, and record the test times and time to become abnormal. It can be consulted and can be downloaded and exported via USB using a USB.