Lab Smart Winding Temperature Rise Test/Testing Machine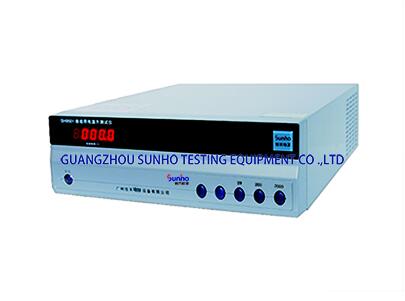 Technical Parameters:

1. Resistance measurement range: 0.5 to 2000, accuracy: 0.2 level.

2. Accuracy: soil (0.5% reading + 0.5% full scale).

3. Station: 1 (optional number of stations).

4. Size: 340X1 10X390mm.


It is used to test the winding resistance (hot state resistance) of the motor during normal operation and the

winding resistance (cold state resistance) when it is not energized, and its temperature rise value is obtained by

conversion. Applicable to asynchronous and synchronous motors, not suitable for online temperature rise

measurement of DC motors and power tools.