Interelectrode and Shell Capacitor Withstand Voltage Test Device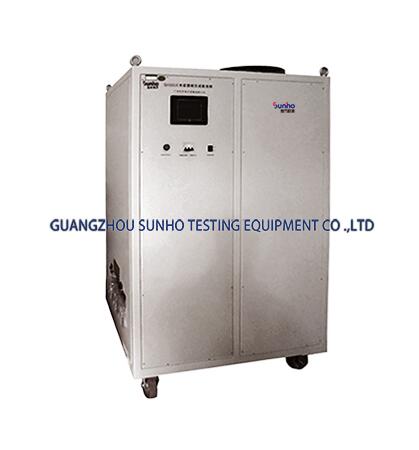 Technical parameters:

1. Power supply: AC 220V ± 10% 50Hz.

2. Voltage: AC 100-1750v continuously adjustable, accuracy: ± 3% customized specific parameters).

3. Current: withstand voltage between poles 500ma-33a (voltage AC 50-1kv).

4. Current: 0.5-100ma (ac100-1750v) for shell withstand voltage can be set (specific parameters are customized).

5. Voltage: ± 3%; current: ± 5%.

6. Maximum test capacity: 100 μ f / 500V (customized).

7. Inductance compensation: 100 μ f equivalent (customized).

8. Capacity: 25KVA.

9. Breakdown sound light alarm, high voltage automatic removal.

10. Test time setting: continuous 1-99s, arbitrary setting.

11. Automatic voltage rise and fall speed: 100-200v / min.

12. Touch screen display and operation.

13. Data has power down saving function

14. Equipped with explosion-proof test box.

15. Flashover oscilloscope shows the waveform status (optional).