Sunho Interior Materials Flammability Tester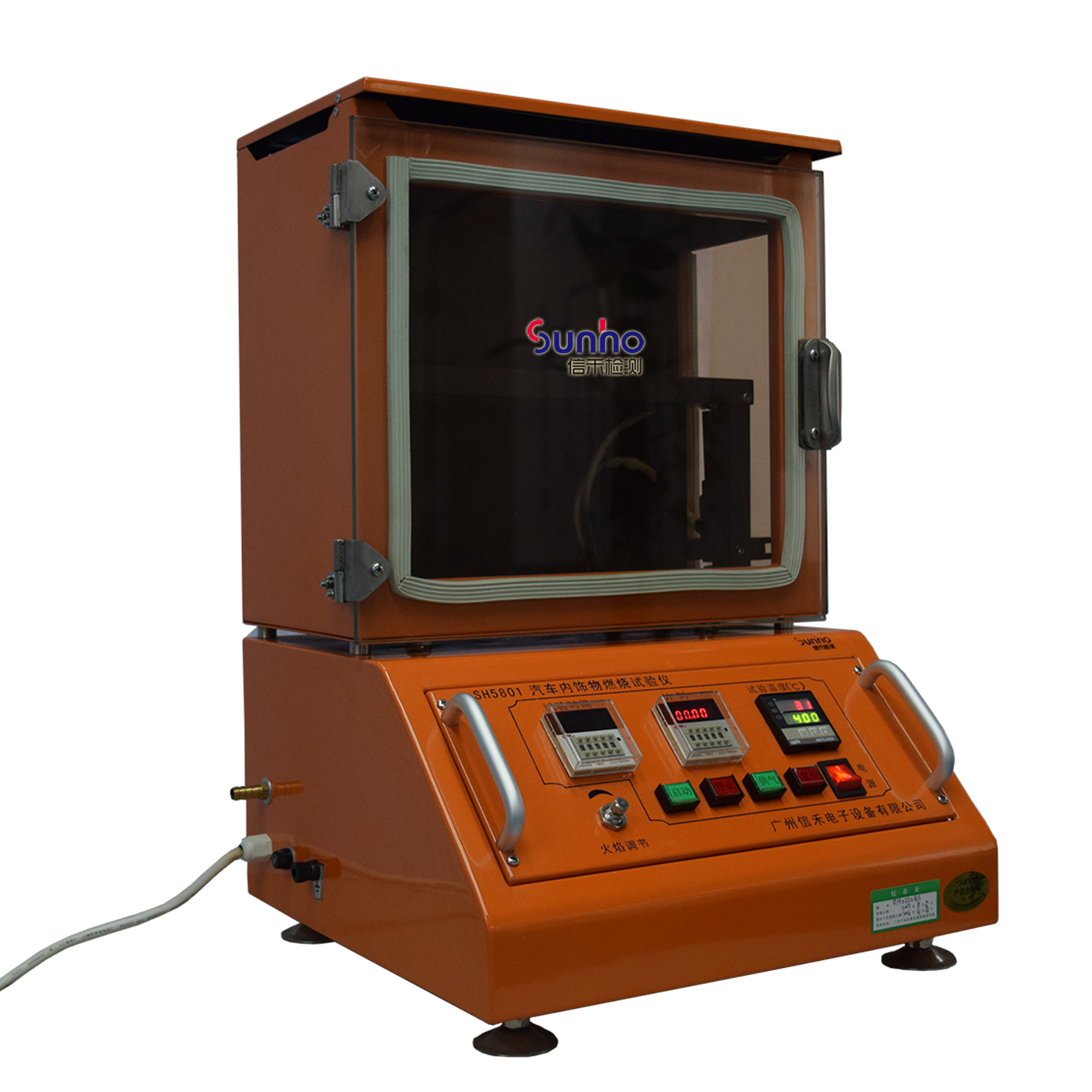 Features:
The Sunho Interior Materials Flammability Tester is applicable to flammability test on vehicle's inner materials. The tester adopts an integrated structure combining the test cabinet and the controller together, making the device installation and debugging more accessible. The test cabinet is made of A3 stainless steel box with exterior spray-paint, which is smoke-corrosion-resistive. The autoignite function and digital display function is involved in the automated control system.

Technical Parameters:

1. Power supply: AC220V±10%/50Hz

2. Test cabinet size: 380mm×380㎜×578㎜(length×width±height)

3. Test cabinet material: spray-painted A3 steel plate. The frame of the cabinet is designed conforming to the generic standards.

4. Equipped with 2 U-shaped frames, one of which is wire-winded.

5. The gas source of the test flame is coal gas or liquified petroleum gas(LPG).

6. The internal diameter of the burner: φ9.5±0.5㎜. The burner length: 100mm(approximate). A gas adjusting valve is attached onto the burner in order to adjust the flame height.

7. Flame height adjustment range: 20㎜~100㎜(based on the generic standards)

8. The applied time of the flame(TA) is adjustable within 0~99min99s(timing accuracy: ±0.5s)

9. Equipped with a thermometer measuring the ambient temperature. The thermometer range is beyond 150℃(accuracy: ±1℃)

10. Automatic timing: A weight is attached with the sample through a cotton wire. When the specimen is flaming, the cotton wire would be burned out and the weight would drop down, so the timing will stop.

11. Equipped with a metal brush for combing the hairy specimen.

12. Optional: Fume hood.