China Automotive Inner Ornaments Burning Materials Test Wholesaler | TE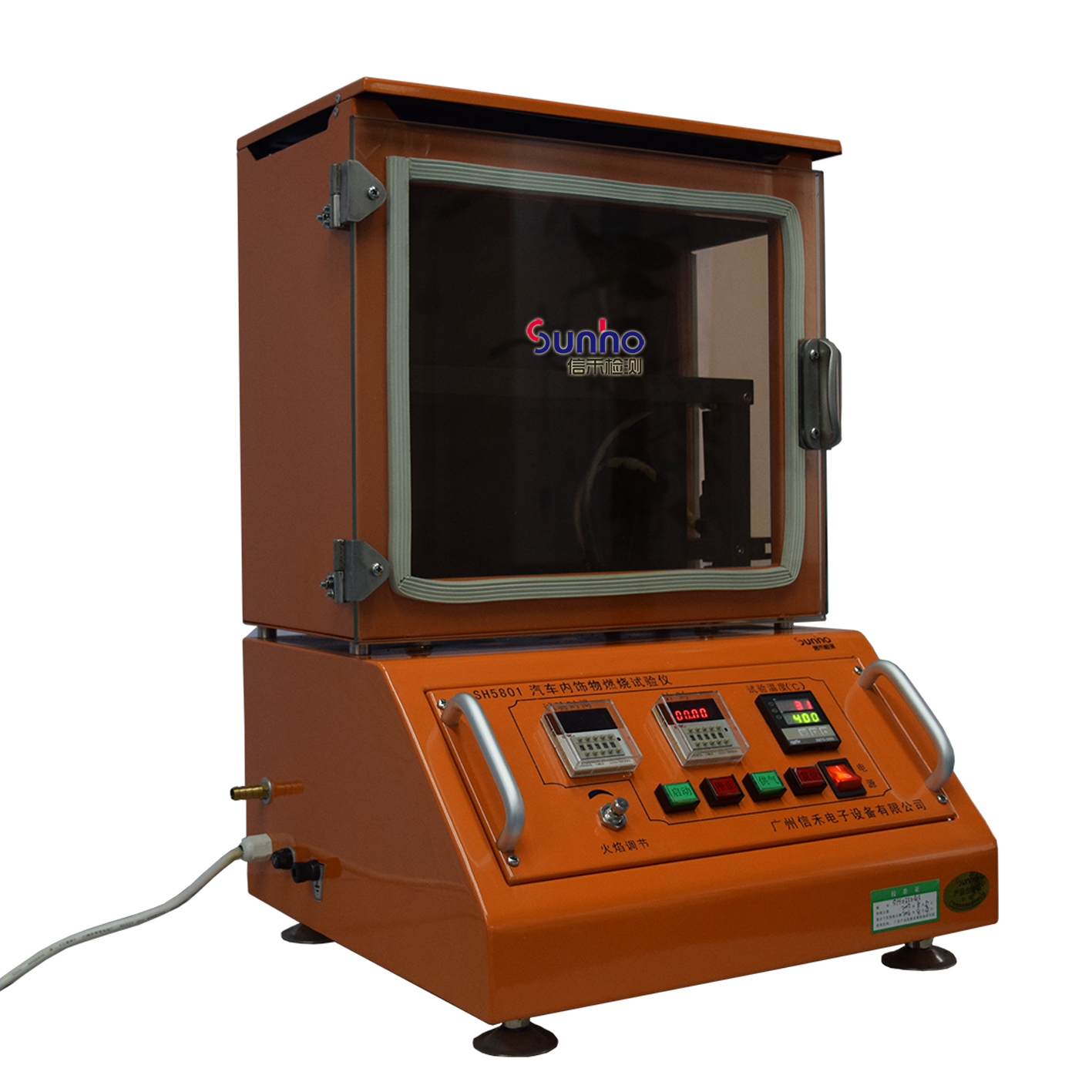 technical parameter

1. Test equipment used to test the flame retardant performance of automobile interior materials under fault and abnormal conditions.

2. The tester is composed of the testing part and the control part. The integrated design is adopted to facilitate the field installation and commissioning. The shell and important parts of the test room are all made of stainless steel, resistant to cigarette and corrosive gas; the height of the automatic control system, with automatic ignition function, digital display of time and temperature, makes observation and recording more convenient, stable and reliable.

3. Power supply: AC220V ± 10% / 50Hz (other power specifications can be customized) 4

Use gas or liquefied petroleum gas as the source gas of gas (under the recommended conditions, it is recommended to select gas with better quality), the inner diameter of burner is 9.5 ± 0.5mm, with air conditioning hole.

5. The flame height is moderate, which can be adjusted within the range of 20 mm to 100 mm according to the standard requirements.

6. The application time and holding time of the flame can be adjusted within the range of 0-99 minutes and 99 seconds.

7. The test process is automatic control.

8. Configuration: with a thermometer, you can test the temperature state in the test.

9. The size of the test bench is 560 * 150, and the positioning height is 20.